The Family Demographic Survey collects data that schools utilize in federal grant applications. Parents are asked to fill out a Demographic Survey when they signup and review and udpdate the information for each school year they re-enroll.
Demographic Survey Task Alert
When a parent completes the Signup form, and for each new school year their children are enrolled, an alert will display on the family dashboard with a button to access and update the Demographic Survey. As with other dashboard tasks the Demographic Suvey task can be skipped, but it will re-display each time a user returns to the dashboard.
Click the Update Demograhic Survey button to access the survey.

Demographic Survey Form
Start by selecting the number of persons in your home. This will populate the income chart that is referenced in the second question. Then complete the rest of the questions on the survey. All fields on the form are required. Complete the form and click the button to create or update the Demographic Survey.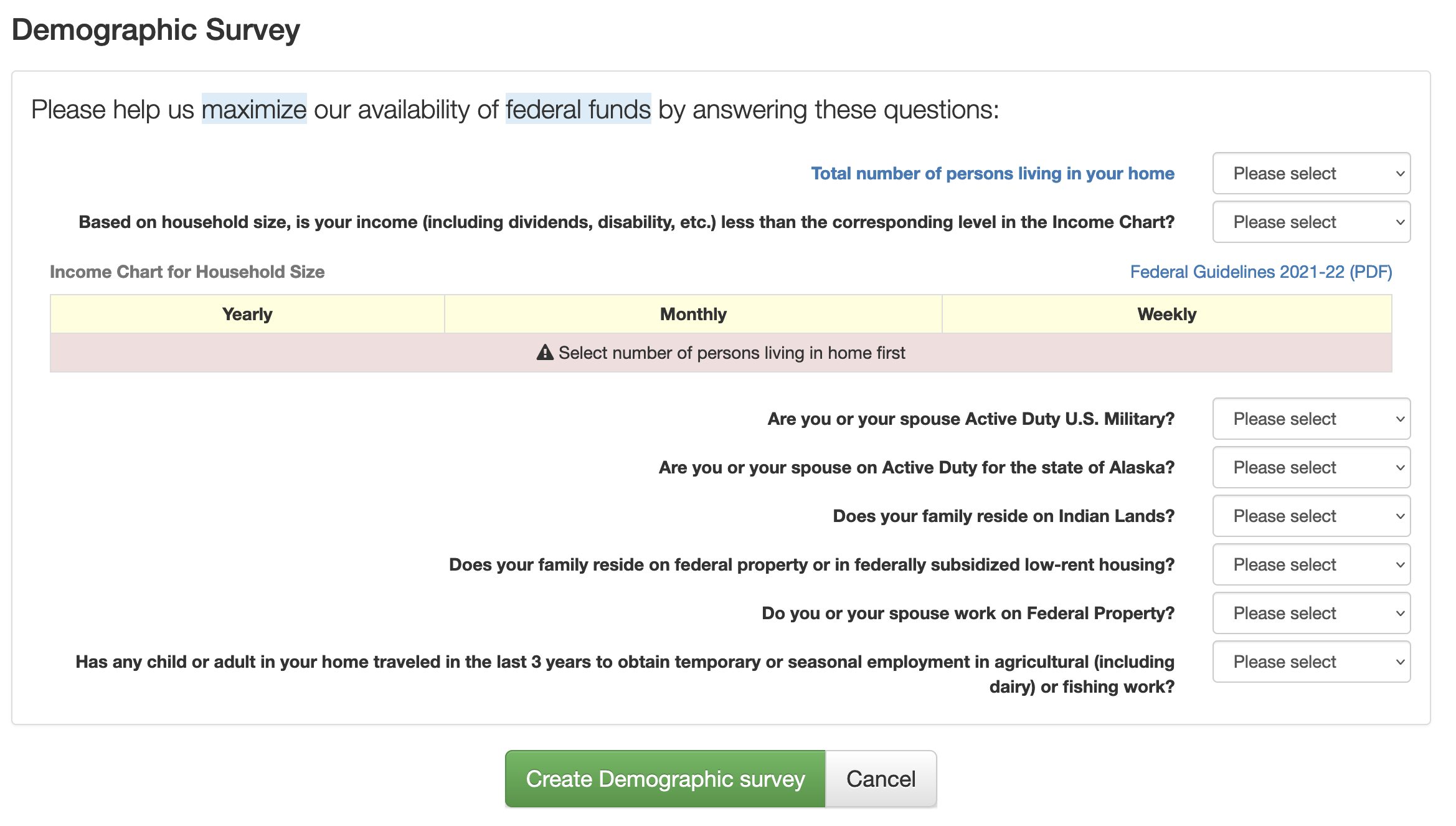 View and Update
The Demographic Survey can be viewed and updated at any time from the Contact tab on the Family Dashboard. From the Dashboard click the Contact tab and then click on the Demographic Suvey link to view the Demographic Survey.

Click the Edit button on the survey to udpate the survey.