When you first login to BrightWays, you will be directed to your Family Dashboard. From this page you can:
Manage your students' enrollments
Go to any enrolled student's Individual Learning Plan (ILP) or Progress Report pages
Update your contact information
View any computers or other technology devices that you may be purchasing through your program of enrollment
Email your advisory teacher and other program staff assigned to your family
Each of your currently enrolled students are displayed along with links to their ILP and Progress Reports. A link to your student's Assessments will appear if assessment scores are available. Additionally, for high school students that are assigned to a graduation track there is a link to their Graduation Audit.
For the ILP and Progress Report, you will also see the current status of each, as applicable.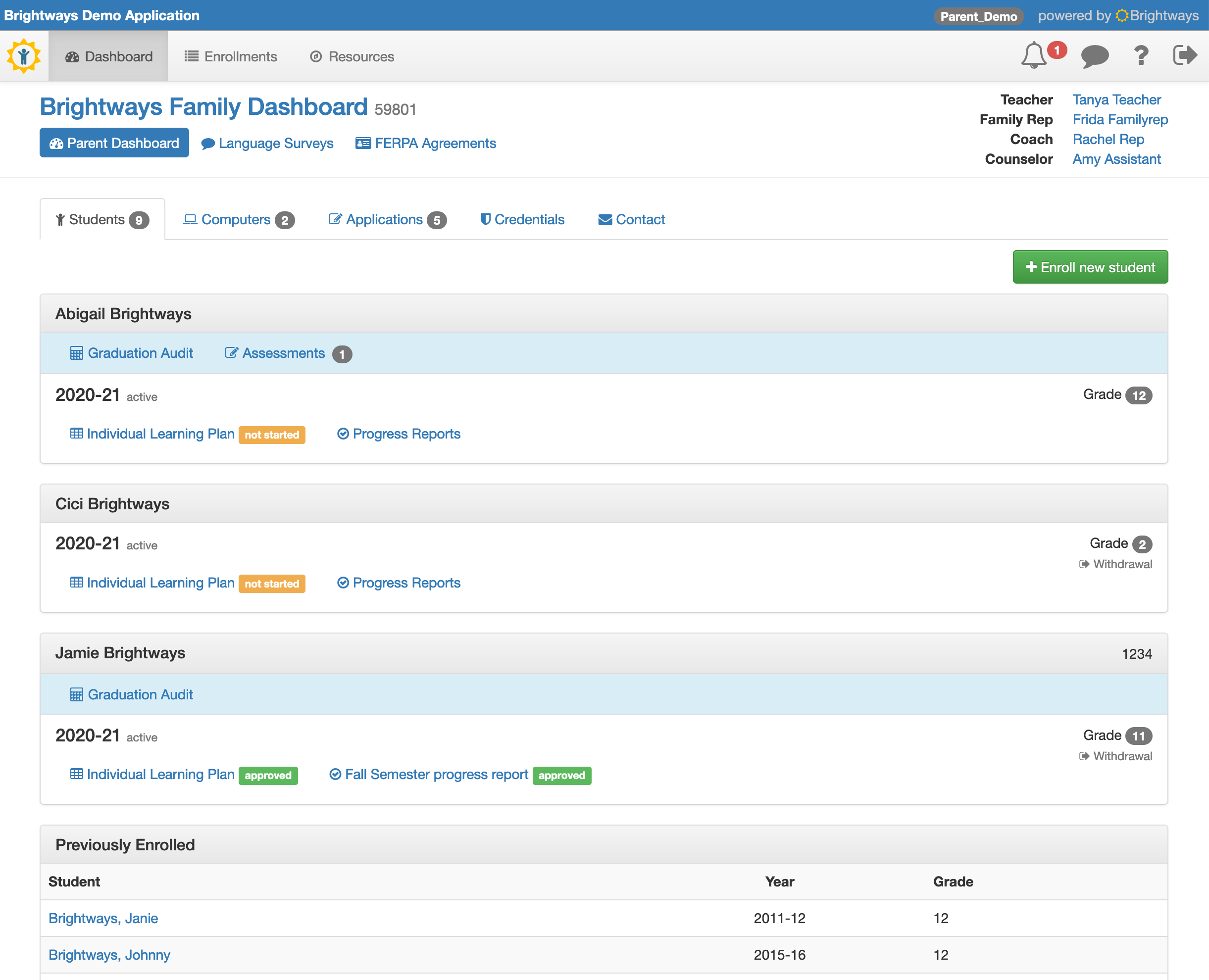 Icon links to this Help site and also to log out of BrightWays are located near the top right corner of your screen on every page.