Schools are required to ask questions about students' language backgrounds to ensure that all students receive the education services they need. Brightways will display an alert on the parent dashboard when a survey is required for one or more students in the family.
1) Click the Complete Home Language Surveys button to access the surveys.

2) Click the Add button to add a survey for a student.
3) Fill out a home language survey for the student. If the student has been educated outside of the US two additional questions will be displayed regarding grades completed and the language of instruction.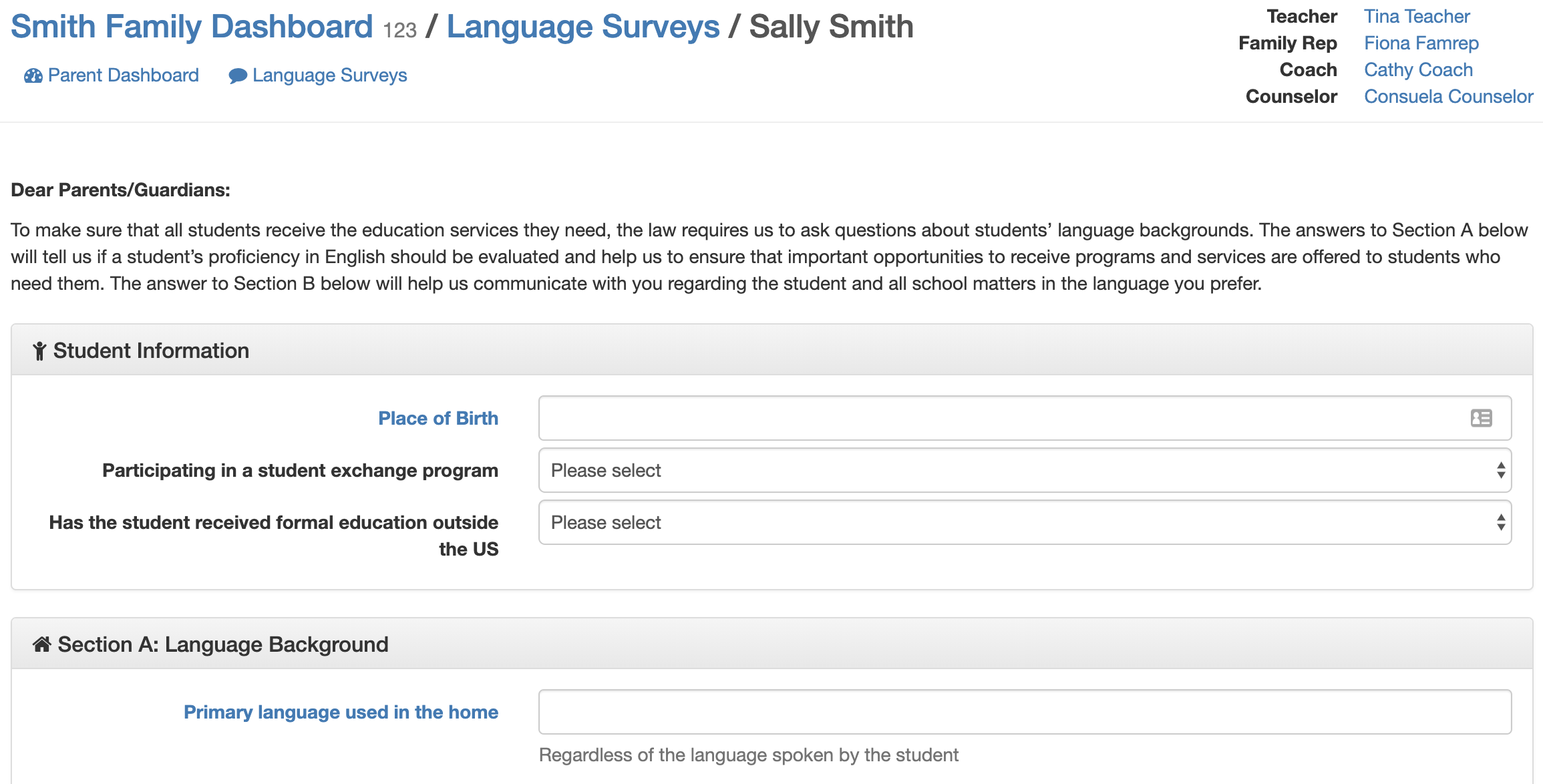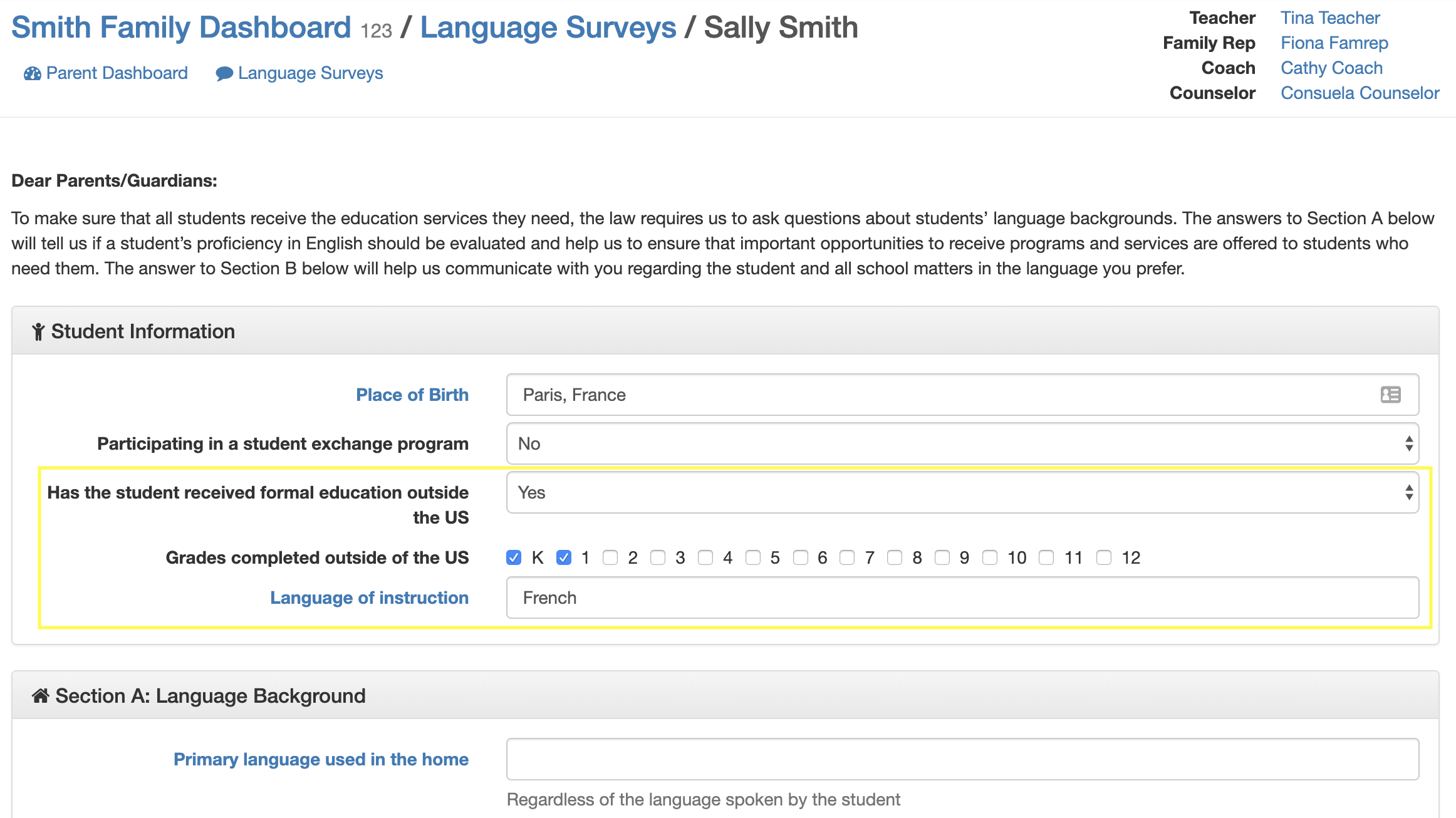 4) When the survey is complete review it for accuracy and then click the Sign Home Language Survey button. Once the survey is signed it cannot be modified or deleted.
5) Click Confirm to finalize your electronic signature.

6) The signature is displayed at the bottom of the completed survey. Completed surveys are also displayed on the family Home Language Surveys list.