Electronically Signing Your Student's ILP
This help page is only applicable for schools that require ILP Signatures.
For schools that have ILP Signatures enabled, users are automatically prompted to electronically sign their ILPs upon approval. When an ILP is approved by the family's advisory teacher the user will see the Sign ILP button.
Clicking the button triggers a popup prompt. Click OK to complete signature confirmation.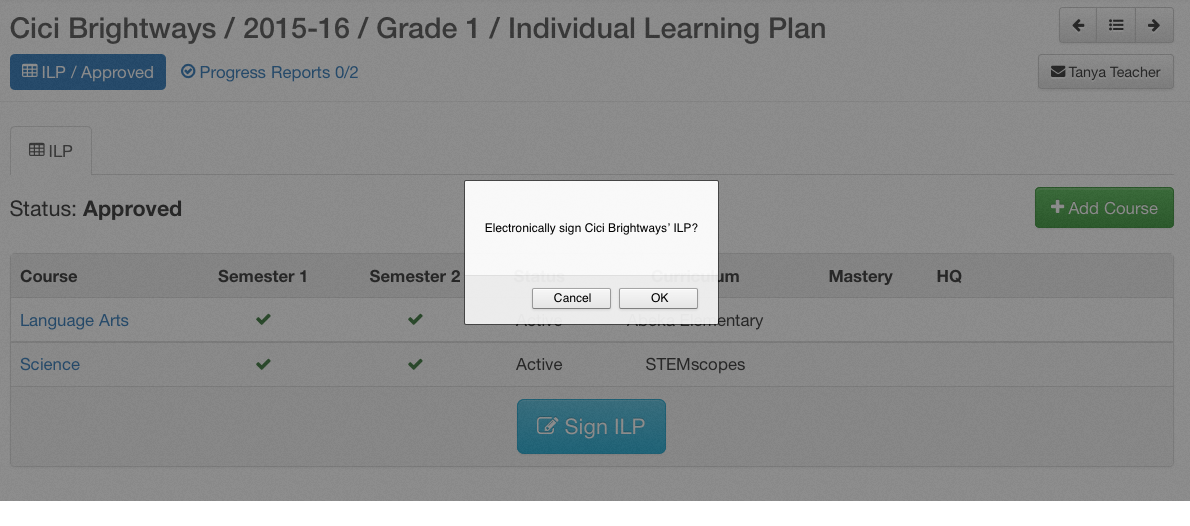 A message will then display to confirm electronic signature has been recorded. The parent's name and the date signed displays on the ILP.