Standards cam be added to ILP courses to help track your students progress over the school year.
Step 1: Navigate to the ILP page for your student and click on the course you would like to add standards to.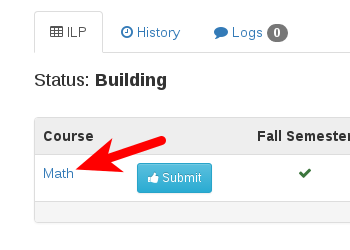 Step 2: Click the Standards tab.

Step 3: Click Manage Standards
Step 4: Use Category, Grade and Content Area to filter the results, and select All to see all results, or Selected to see results already attached, or Unselected to see results not attached to the course.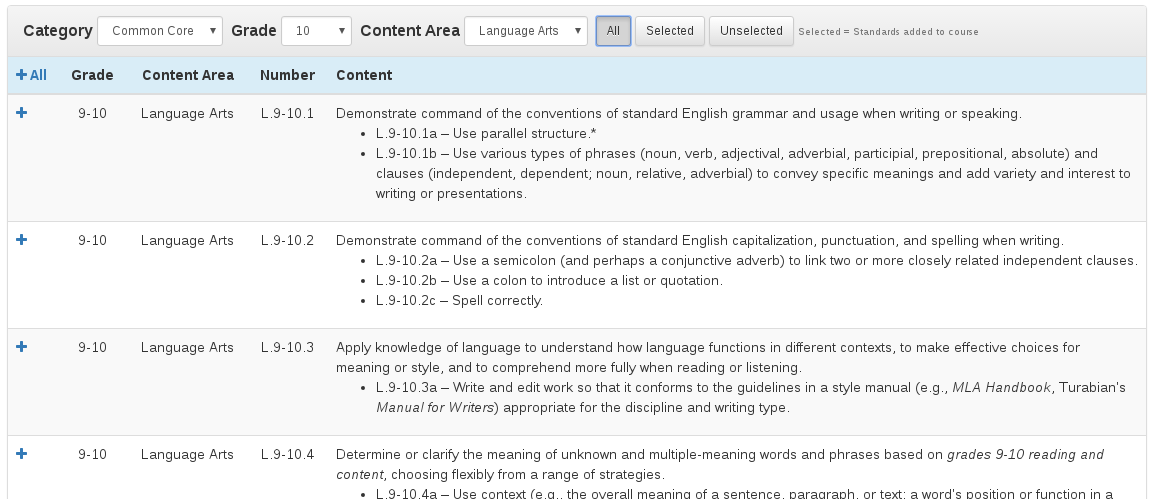 Step 5: Use the blue icon to attach a standard to the course. Or the icon to remove a standard from the course.